The Titans are still waiting...

Information or images on this article are from upcoming content. Information may be incorrect, unclear and may have spoilers. The article will be improved after the media is released.
"Mo' Money Mo' Problems" is a confirmed upcoming fourth season episode of Teen Titans Go! that has not been released on television.
Summary
The Titans make Robin give them a tour of Wayne Manor and discover how fun it is being rich.
Plot
TBA
Characters
Trivia
This is the first episode to be released on international TV airings before premiering in the United States.
According to Michael Jelenic during the Teen Titans Go! 2018 WonderCon panel, this episode was originally going to be called "Bel Biv DeVoe".
Continuity
This is the second time the Titans visit a personal place of Batman's. The first time was when the Titans visited the Batcave in "Sidekick".

This episode also marks the second time the Titans visit the Batcave. 

Child Robin from "Halloween" is seen for the second time in the series. 
The Titans break into the Batcave using the same window that Joker and Penguin used in "TV Knight 2". 
References
In a flashback told by Robin, Batman is seen wearing Superman themed swimming trunks. Interestingly in "TV Knight 2", Batman also has Superman themed pajamas.
The title of the episode could be a reference to the song Mo' Money Mo' Problems by The Notorious B.I.G.
In the dumpster are various props from the Batman Forever and Batman and Robin movies. Among the items thrown away are promotional Bat-Credit cards, a Batsuit with nipples, Poison Ivy and Bane's costumes from Batman and Robin, and Riddler's mind reading box from Batman Forever.
When Robin gives the Titans a tour of Wayne Manor, he mentions some of Batman's movie actors such as Michael Keaton, Christian Bale, Adam West, Val Kilmer and George Clooney.
Robin mentions that music group Bel Biv DeVoe inspired him to be the man that he is. He also references their hit, Poison. Toward the end of the episode, Robin buys a Bel Biv DeVoe poster and hangs it in his childhood room.
Errors
Running Gags
Transcript
The transcript for "Mo' Money' Mo' Problems" can be found here.
Gallery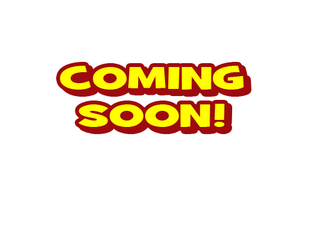 The image gallery for Mo' Money Mo' Problems may be viewed here.
v - e - d Episode Guide
Season 1: April 23, 2013 - June 5, 2014
Legendary Sandwich • Pie Bros • Driver's Ed • Dog Hand • Double Trouble • The Date • Dude Relax • Laundry Day • Ghostboy • La Larva de Amor • Hey Pizza! • Gorilla • Girl's Night Out • You're Fired! • Super Robin • Tower Power • Parasite • Starliar • Meatball Party • Staff Meeting • Terra-ized • Artful Dodgers • Burger vs. Burrito • Matched • Colors of Raven • The Left Leg • Books • Lazy Sunday • Starfire the Terrible • Power Moves • Staring at the Future • No Power • Sidekick • Caged Tiger • Second Christmas • Nose Mouth • Legs • Breakfast Cheese • Waffles • Be Mine • Opposites • Birds • Brain Food • In and Out • Little Buddies • Missing • Uncle Jokes • Más y Menos • Dreams • Grandma Voice • Real Magic • Puppets, Whaaaaat?

Season 2: June 12, 2014 - July 30, 2015
Mr. Butt • Man Person • Pirates • Money Grandma • I See You • Brian • Nature • Salty Codgers • Knowledge • Slumber Party • Love Monsters • Baby Hands • Caramel Apples • Sandwich Thief • Friendship • Vegetables • The Mask • Serious Business • Halloween • Boys vs Girls • Body Adventure • Road Trip • Thanksgiving • The Best Robin • Mouth Hole • Hot Garbage • Robin Backwards • Crazy Day • Smile Bones • Real Boy Adventures • Hose Water • Let's Get Serious • Tamaranian Vacation • Rocks and Water • Multiple Trick Pony • Truth, Justice and What? • Two Bumble Bees and a Wasp • Oil Drums • Video Game References • Cool School • Kicking a Ball and Pretending to Be Hurt • Head Fruit • Yearbook Madness • Beast Man • Operation Tin Man • Nean • Campfire Stories • And the Award for Sound Design Goes to Rob • The HIVE Five • The Return of Slade • More of the Same • Some of Their Parts

Season 3: July 31, 2015 - October 13, 2016
Cat's Fancy • Leg Day • Dignity of Teeth • Croissant • Spice Game • I'm the Sauce • Hey You, Don't Forget about Me in Your Memory • Accept the Next Proposition You Hear • The Fourth Wall • 40%, 40%, 20% • Grube's Fairytales • A Farce • Scary Figure Dance • Animals, It's Just a Word! • BBBDAY! • Black Friday • Two Parter • The True Meaning of Christmas • Squash & Stretch • Garage Sale • Secret Garden • The Cruel Giggling Ghoul • How 'Bout Some Effort • Pyramid Scheme • Beast Boy's St. Patrick's Day Luck, and It's Bad • The Teen Titans Go Easter Holiday Classic • Batman v Teen Titans: Dark Injustice • Bottle Episode • Finally a Lesson • Arms Race with Legs • Obinray • Wally T • Rad Dudes with Bad Tudes • Operation Dude Rescue • History Lesson • The Art of Ninjutsu • Think About Your Future • TTG v PPG • Coconut Cream Pie • Pure Protein • Open Door Policy • Crazy Desire Island • The Titans Show • Booty Scooty • Who's Laughing Now • Oregon Trail • Snuggle Time • Oh Yeah! • Riding the Dragon • The Overbite • The Cape

Season 4: October 20, 2016 - TBA, 2018
Shrimps and Prime Rib • Halloween v Christmas • Booby Trap House • Fish Water • TV Knight • Teen Titans Save Christmas • BBSFBDAY! • The Streak • The Inner Beauty of a Cactus • Movie Night • BBRAE • Permanent Record • Titan Saving Time • The Gold Standard • Master Detective • Easter Creeps • Hand Zombie • Employee of the Month: Redux • The Avogodo • Orangins • Jinxed • Brain Percentages • BL4Z3 • Hot Salad Water • Chapter One: I Saw You Dance • Chapter Two: The Story in Your Eyes • Chapter Three: Playing Hard to Get • Chapter Four: The Night Begins to Shine • Lication • Labor Day • Classic Titans • Ones and Zeroes • Career Day • TV Knight 2 • Justice League's Next Top Talent Idol Star • The Academy • Costume Contest • Throne of Bones • Demon Prom • Thanksgetting • The Self-Indulgent 200th Episode Spectacular! • BBCYFSHIPBDAY • Beast Girl • Flashback
Confirmed Episodes w/ no TV airdate
Mo' Money Mo' Problems • Bro-Pocalypse • TV Knight 3
Season 5: June, 2018 - TBA