Metro-Goldwyn-Mayer Studios Inc.
 (abbreviated as 
MGM
 or 
M-G-M
, also known as 
Metro-Goldwyn-Mayer Pictures
, 
Metro-Goldwyn-Mayer
 or 
Metro
) is an American media company, involved primarily in the production and distribution of feature films and television programs. It is the Future Distributor of the
Teen Titans
 Franchise.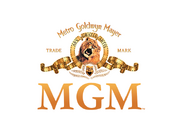 Ad blocker interference detected!
Wikia is a free-to-use site that makes money from advertising. We have a modified experience for viewers using ad blockers

Wikia is not accessible if you've made further modifications. Remove the custom ad blocker rule(s) and the page will load as expected.