"Kabooms" is the third and fourth episodes of the fifth season of Teen Titans Go! and the two-hundred-twelfth and two-hundred-thirteenth overall episodes of the series.
Summary
Part 1: The Titans are excited to see the movie version of their favorite show "Babies vs Dogs".
Part 2: Inspired by the "Babies vs Dogs" movie, the Titans decide to make a big Hollywood film of their own.
Plot
TBA
Characters
Trivia
Continuity
References
When Robin was talking to the other Titans about a team building activity, the other Titans gave suggestions based on popular known movies. For instance;

Beast Boy suggested they should tie balloons to the Tower so they can travel to all the places he wanted to visit with his now deceased wife. This referenced Disney Pixar's Up!.
Starfire suggested they should escape the "age of the ice" with a humorous rodent that chases after an acorn. This referenced Ice Age.
Cyborg suggested they find a magic genie lamp and hopes the princess will finally notice him. This referenced Disney's Aladdin. The scene also included a parody figure of Princess Jasmine laying against a tiger plush that resembles her pet tiger, Rajah.

Michael and Aaron have a folder labeled "Season 6 Ideas". This could mean a season 6 of Teen Titans Go! or a season 6 of Teen Titans could be in future works.
Starfire wishes she could be a "little mermaid princess". This could be a reference to Princess Ariel from Disney's The Little Mermaid.
Errors
Running Gags
The Titans' constant use of the word "exposition".
Transcript
The transcript for "Kabooms" can be found here.
Gallery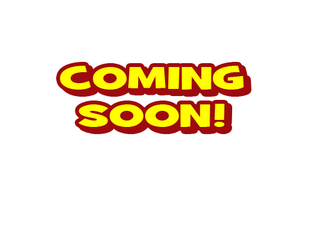 The image gallery for Kabooms may be viewed here.