Couch Crusaders (Season 1, Part 2) is the second DVD release of Teen Titans Go! containing 26 eleven-minute episodes from the first season. It was released on July 29, 2014 in the United States.
Synopsis
A spin-off of the 2003 breakout blockbuster hit from Warner Bros. Animation, Teen Titans Go! follows everyone's favorite super heroic teen team of Robin, Cyborg, Raven, Starfire and Beast Boy in all new, comedic, 11-minute adventures highlighting the hijinks they get into when they aren't out saving the world. In between the big fights with super villains, the team's dynamic and personalities ensures that even down time at the Tower or a trip to the movies promises extreme (and extremely funny) fun.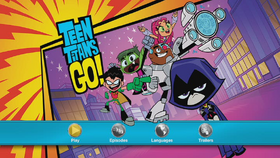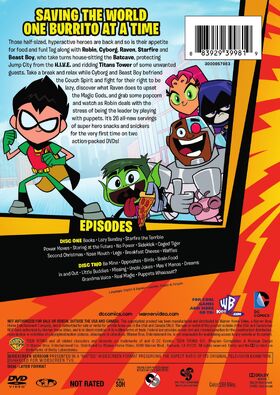 Disc 1
Disc 2
Main Cast
Supporting Cast
Ad blocker interference detected!
Wikia is a free-to-use site that makes money from advertising. We have a modified experience for viewers using ad blockers

Wikia is not accessible if you've made further modifications. Remove the custom ad blocker rule(s) and the page will load as expected.