"Chapter Three: Playing Hard to Get" is the twenty-ninth episode of the fourth season of Teen Titans Go!, and the one-hundred-eighty-sixth overall episode of the series.
Summary
The Titans return to the alternate reality to save Cyborg but will they be able to defeat the dragon?
Plot
At the the titans tower, Beast Boy returns, telling the other members that he found William. J. Regans, a 20% of The Night Begins to Shine. Then William says that they need the other 80% of B.E.R. When Raven finds them, the titans discover that B.E.R can't sing the song because of the prophecy, the titans encourage them to make a new one. When they are transported back into the alternate dimension by the song Forever Mine, the dragon waits for them and assembles an ambush with alternate cyber warriors. When B.E.R are imprisoned in a green prison ball, they meet Cyborg, which he thinks since B.E.R is back, they can defeat the dragon. Instead, the dragon creates a giant electrical keyboard stage which he tells the titans and B.E.R that with B.E.R's energy, he can get the song from Cyborg. When the dragon succeeds and takes over his former lands, he puts the titans on trial, which they were sentenced to righteous termination. Cyborg, still tired from the blast, tells B.E.R do they believe in the power of music, they say yes, which Cyborg summons the song to Fallout Boy and CeeLo Green. Which summons them to the alternate dimension.
Characters
Songs
Trivia
This is the third episode of a special that contains a series of four episodes dedicated to Cyborg's favorite song, The Night Begins to Shine.
This episode premieres exactly a year after "Open Door Policy" of Island Adventures.
Continuity
William. J. Regan refers to himself as a "sweet, sweet 20%" of B.E.R. This refers back to the episode 40%, 40%, 20% where Cyborg attributes a percentage to each member of B.E.R. for their contribution to creating "The Night Begins to Shine".
References
CeeLo Green says "This is crazy" referencing to the song, "Crazy" from the group he was formerly in called Gnarls Barkley.
Errors
Running Gags
William J. Regan referring to all the things he and his band mates "saw".
Gallery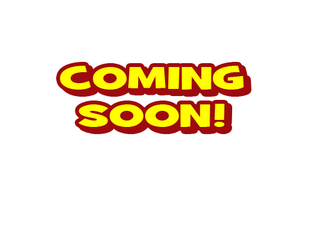 The image gallery for Chapter Three: Playing Hard to Get may be viewed here.
Ad blocker interference detected!
Wikia is a free-to-use site that makes money from advertising. We have a modified experience for viewers using ad blockers

Wikia is not accessible if you've made further modifications. Remove the custom ad blocker rule(s) and the page will load as expected.