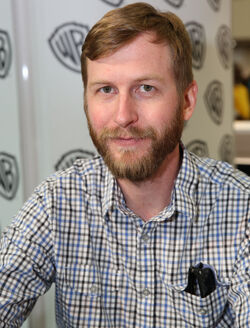 Aaron Horvath (born August 19, 1980) is the co-producer, writer and director of Teen Titans Go!. He and Michael Jelenic are the creators of the series. His IMDb can he found here.
He is also known for the 2010 series "Mad" which was nominated for a prime time Emmy as a director, 2014 "Elf: Buddy's Musical Christmas" as a producer, and the 2005 series "The Buzz on Maggie " as an animator.
Other Works
Episodes 
Season 1
Season 2
Season 3
Season 4
Trivia
Gallery
Ad blocker interference detected!
Wikia is a free-to-use site that makes money from advertising. We have a modified experience for viewers using ad blockers

Wikia is not accessible if you've made further modifications. Remove the custom ad blocker rule(s) and the page will load as expected.